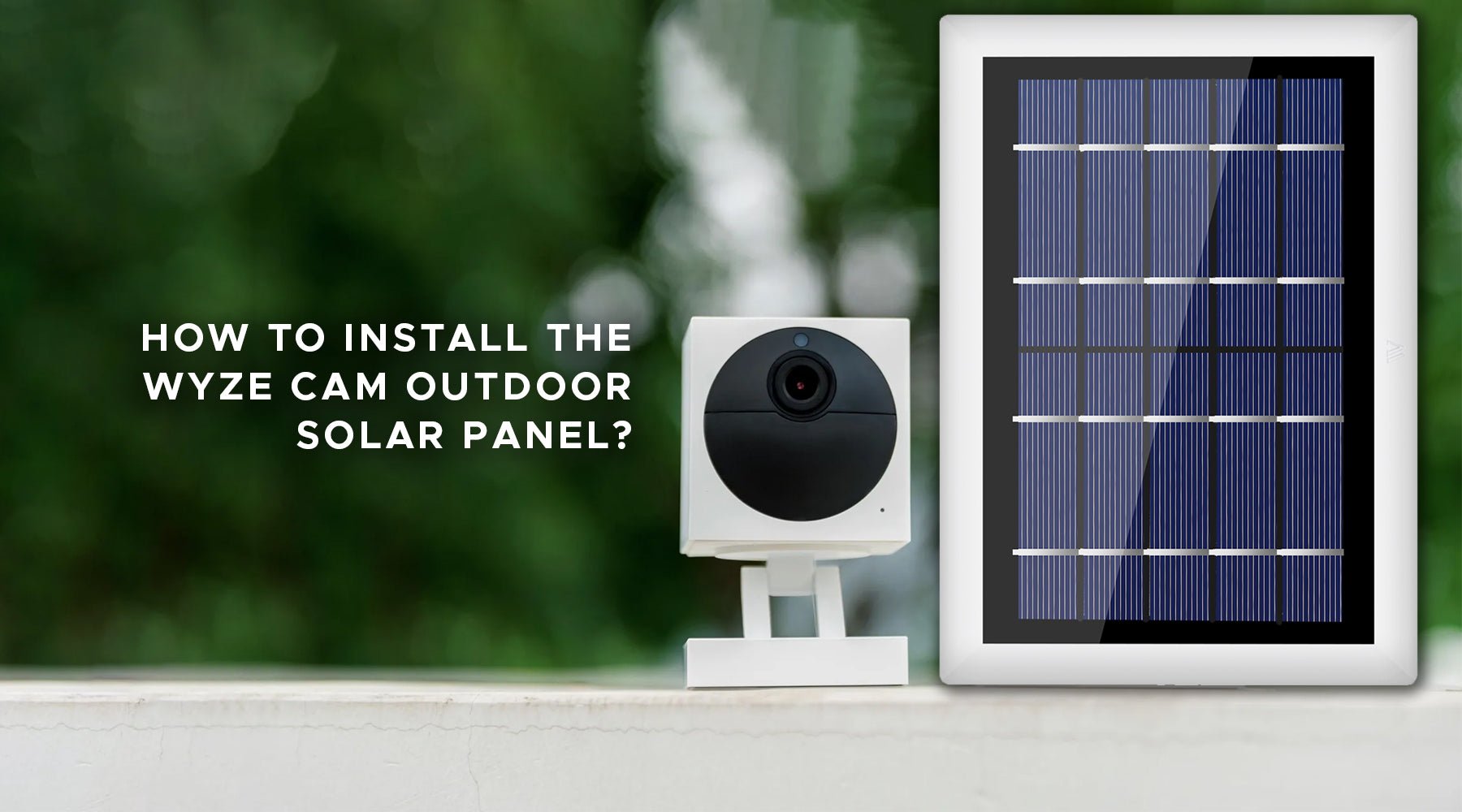 How to install the Solar Panel for Wyze Cam Outdoor?
The Wyze Cam Outdoor is a wireless, weatherproof, and outdoor camera that can be mounted pretty much everywhere. It has a rechargeable battery inside, and there are no monthly fees for the basic service. You can get its starter bundle for $50 and $30 for each additional camera, making it a great, simple, easy, and inexpensive way to keep an eye on your property.
But just like any other surveillance cameras, it has to be charged up. To do that, you may have to climb onto a ladder, then on top of a roof, a ceiling or even onto a tree to take it off the mount, bring it inside, and charge it up every so often! This may be every month to every third month, depending on how often it's being triggered. 
That is where the Wasserstein Solar Panel comes into play. Plug it into the back of your camera to keep it charged all day long, 24/7, so you never really have to worry about taking it down to charge. 
To install, take the solar panel out of the box and before doing anything else put it under direct sunlight for about 10 hours without plugging in the camera - letting the built-in battery charge up.
Make sure that the camera is charged to 100% before connecting the Wasserstein solar panel. The idea is that both the solar panel and the camera are at 100%, then let the sun do its job to keep them charged up.
Once the solar panel and the camera are both fully charged, mount the solar panel where it gets direct sunlight for a large portion of the day. Connect the charging cable to the camera, and the light goes on which means the camera is now being charged by the solar panel. The little rubber gasket around the plug keeps the integrity of weather resistance.
You can now place the camera anywhere around your house and keep an eye on your property 24/7 without fuss nor hassle.
There you have it. You now have a completely wireless solution, thanks to Wasserstein Solar Panel - the perfect charging solution for your Wyze Cam Outdoor.
Get the
Wasserstein Solar Panel for Wyze Cam Outdoor!