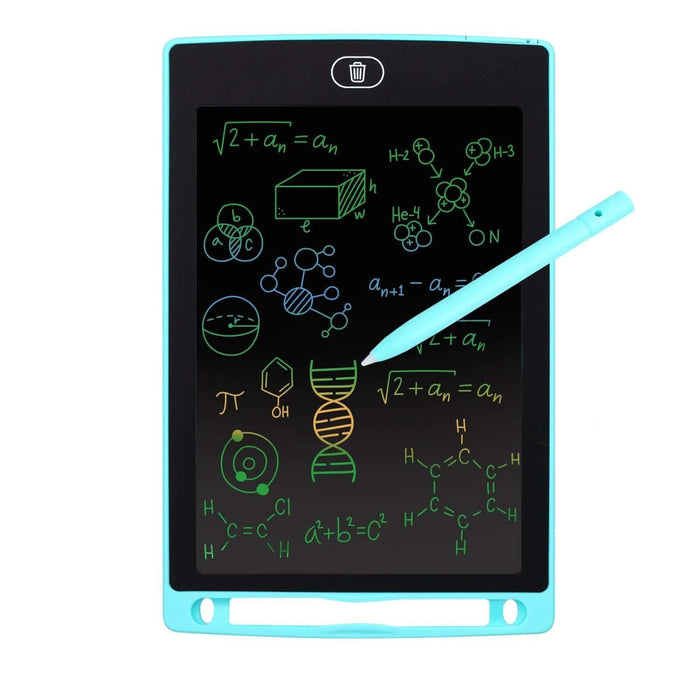 Dartwood Kids LCD Writing Tablet | 8.5" Colorful Doodle Pad
Sale
Sale
Original price
$21.99
-
Original price
$21.99
*SHIPS WITHIN 1 - 2 WORKING DAYS
MULTI-FUNCTION - The LCD Writing Tablet is excellent for taking notes at work, studying math in the classroom, and leaving messages at home.
ERASE AND LOCK FUNCTION - Accidental deletion of writing contents is prevented by an anti-erase lock on the back of the drawing board.
REPLACEABLE BATTERIES - The battery (CR2025 3.0V) can be replaced for cycle use and has a screw mounted on the battery case. Children's safety can be ensured while using this device.
ENVIRONMENTALLY FRIENDLY - It's an excellent substitute for pen and paper. The writing pad has a capacity of thousands of writings, reducing waste of paper and pencils and saving trees and money.
PERFECT GIFT FOR CHILDREN - This LCD writing tablet can cultivate children's creativity without leaving a mess on the floor or on the walls.