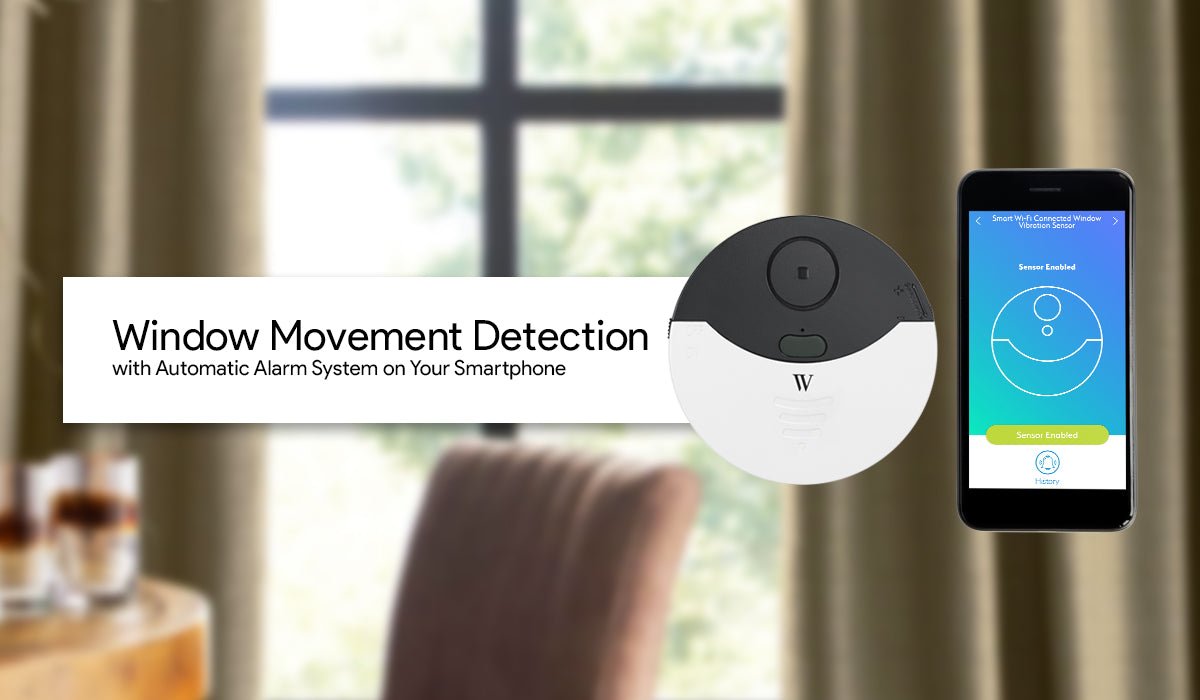 Window Movement Detection with Automatic Alarm System on Your Smartphone
According to FBI statistics, a burglar strikes every 25.7 seconds in the US. That adds up to more than two burglaries every minute and over 3,300 burglaries per day. Even with this high level of concern, only 24% of Americans have a home security system to protect their property from burglary.
The safety and security of your home is one thing that you should never compromise under any circumstances. You'll never know when a burglary might take place through the window. Happily, there are a variety of ways to secure these potential entry points. And one of them is an effective window alarm with a vibration sensor.
Meet our New Smart Window Vibration Sensor - Window Movement Detection. A must-have for an all-inclusive home security system. When triggered, this smart window alarm will sound a loud alarm and send an alert to your phone, bringing you peace of mind.
How this works:
Alerts and Notifications
Receive instant push notifications on your phone when a protected window is opened. Download the Wstein app for free from either the App Store or Google Play to access this function. Our Window Vibration Sensor is smart and small. Get alerted the minute the sensor detects vibration. The sensor sends a phone notification and emits a 130 dB alarm to alert you of potential break-ins. 
Easy installation
Make sure the window surface is thoroughly cleaned and dry before applying the adhesive tape. Cleaning alcohol or similar products is recommended for cleaning. Then simply peel and stick the Smart Window Vibration Sensor. Press evenly with your palm and hold in place for at least 30 seconds. Your Smart Window Vibration Sensor is now ready for use.
Low Battery LED Indicator
It is always desirable to use a low-battery indicator that consumes as little power as possible. Our smart window alarm has a LED indicator that will blink continuously to indicate low battery levels and will send a notification to your phone through the Wstein app.
No expensive hub or subscription needed
One great aspect of this smart feature is that you don't need a pricey hub or paid subscription to enjoy the full functionality of this device. Just download our app and connect to your Wi-Fi network. (Note: this only supports Wi-Fi 2.4 GHz)
Many experts agree that the best way to protect your property and loved ones is to install a home security system. The only way to ensure the safety of your home is to go with a home monitoring service, i.e., a reliable Smart Window Vibration Sensor that detects unexpected vibration and will send notification alerts to your phone while activating a powerful audio alarm. When your windows are protected against breaking glass and other forms of entry- you can be double sure that your home is safe.