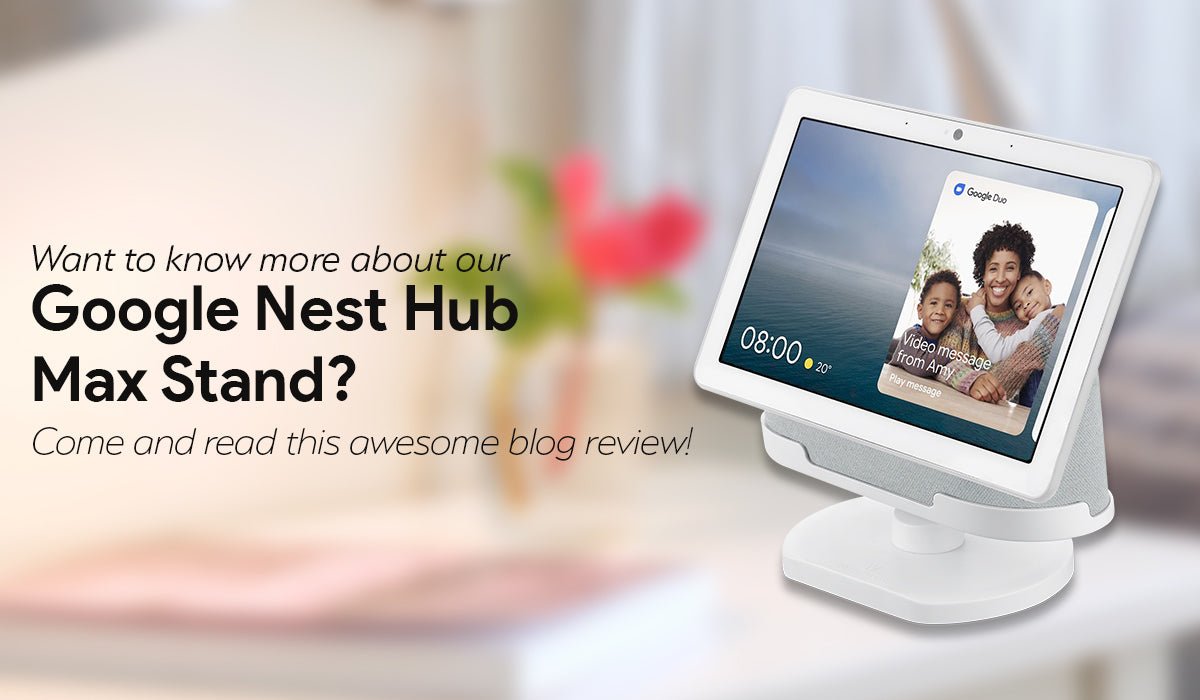 9to5Google's Review on Our Adjustable Stand for the Google Nest Hub Max
What a pleasant surprise — our
Adjustable Stand
for the Google Nest Hub Max was recently reviewed by 9to5Google writer Ben Schoon! Check out his take on our Made for Google Adjustable Stand in this article
here
.
Ben points out the many benefits of using our Nest Hub Max stand and how it "improves the smart display as a whole." With the stand, you can:
Tilt your camera forward to capture the floor from a high counter.
Manage cables by wrapping it around the bottom slot.
Tilt the screen 25 degrees forward or backward to adjust to your standing/sitting position.
Rotate the display 360 degrees.
We are happy our adjustable stand has received positive reviews, and look forward to bringing more Made for Google products that delight!