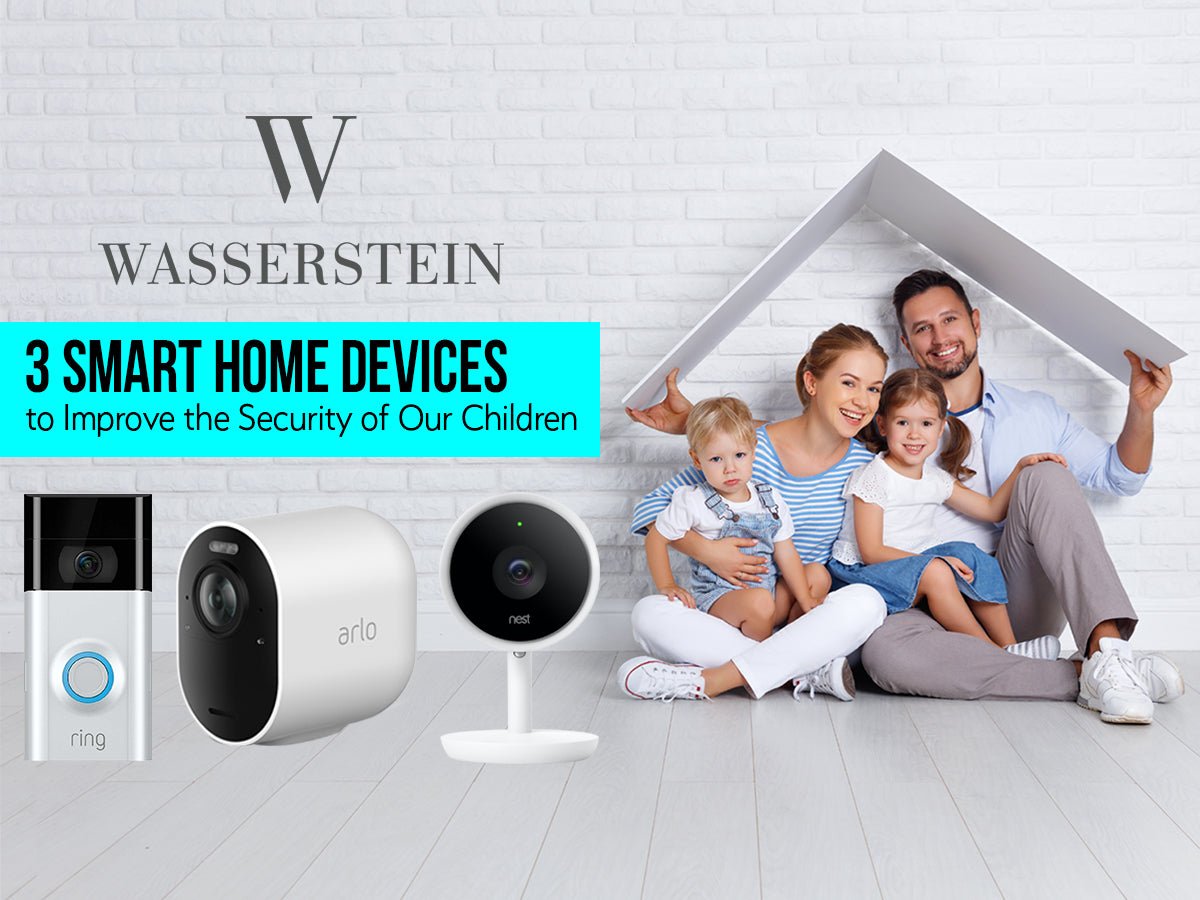 3 Smart Home Devices to Improve the Security of Our Children - Smart Doorbells & Security Cameras
Memories of the usual egg-painting and hunting camaraderie are floating in our minds in Easter. During every Children's festival period, we are thinking particularly about our children. While we are forced into our homes in the wake of Covid-19, we can't help but reflect what it is usually like for our kids (or pets) when we are not around. Are we being too lenient with their safety?
Visitors
(Ring Video Doorbell 3 Is Coming! Please check here to learn 5 things you can't miss about Ring Video Doorbell 3)
Present scenario: We are not home and the doorbell goes off. Maybe just once or twice. Maybe a couple times. Either way, our child goes to answer it—as a natural reaction or to stop the ringing. Probably not the best idea.
With smart doorbells from Arlo, Ring, and Nest, this is no longer a scenario that needs to happen. You are notified on your phone whenever the doorbell rings and can directly have a two-way conversation with the visitor. You can tell the visitor to leave the package at the door or come back at another time. Your children would not have to unlock the door and interact with them. 
Take the Nest Hello Video Doorbell for an example. It also allows for 24/7 live streaming, so you can always whip out your phone and check out what's happening by your front door. Videos are streamed at 1600 x 1200 pixels, providing a larger vertical view to be able to see packages on the ground and visitors from head to toe.
A downside to this streaming feature is the need for greater power. However, products such as a doorbell transformer can help with this and enhance performance. As such, the doorbell is wired, which can be complicated to install, and there lacks a Google Nest battery doorbell version. 
Outdoor Area
Despite the impressive features of smart doorbells on the market, there are bound to be areas it can't reach. Maybe that window round the back of your house. For such outdoor areas, you could consider an outdoor camera like Arlo Ultra, or Google Nest Cam IQ Outdoor.
Take the Nest Hello Video Doorbell for an example. An upgrade from the Nest Cam Outdoor, it is quite a bit more expensive but could prove to be a great investment. The Nest Cam IQ Outdoor features better audio, a larger sensor, and resistance to more extreme temperatures. 
With its night vision feature, the camera provides surveillance both night and day. It is able to detect the difference between an object and a person and alert you. With a 4k sensor, it can even automatically zoom in and track intruders.
The camera features different types of alert: motion, sound, person and even, with a subscription, specific persons via facial recognition. If you missed an alert, there is no worry as the camera includes a three-hour snapshot history of any triggered event.
Indoor Area
Every now and then, it is also a good idea to check on our kids and beloved puppies and kitties to see that they are doing fine. You never know when an accident might happen at home. Thankfully, the live stream function of the Nest Cam IQ Indoor allows this. 
The Nest Cam IQ Indoor shares many of the same features as the devices introduced above. It covers all the basics of a good security camera including night vision, motion detection, and live video feed through a mobile app. With the HD Talk and Listen, you can seamlessly communicate with your kids directly through the camera, while you're away or even from the other room. 
It is very easy to set up and with the variety of mounts on the market, you can position it in various nooks and crannies. You can set the camera on a high shelf using a magnetic mount, or simply install it by a power outlet using an AC outlet mount. 
What Now?
Now that we're home and available, perhaps it is time to take action. We need to improve the security of our children and have the proper peace of mind to focus at work. For what we like to call the "Ultimate Protection Package," which includes doorbell and cameras of Arlo, Ring and Google Nest, paired with WiFi-routers, Wasserstein handy mounts and silicone skin to get the devices set up, we offer these smart doorbell and security camera bundles now at the best price.
Main Takeaways
Smart Video Doorbell: Eliminate the need for your kids to answer the door. Get alerts on visitors on your phone. View and directly communicate with them remotely. 

Security Camera Outdoor: Make sure no outdoor area is uncovered. Check the live video feed at any time, day or night, and get alerts on intruders detected. Review the three-hour snapshot history of any triggered event.

Security Camera Indoor: Periodically check on your kids in case of accidents or injuries. Seamlessly communicate with them then and there if needed.